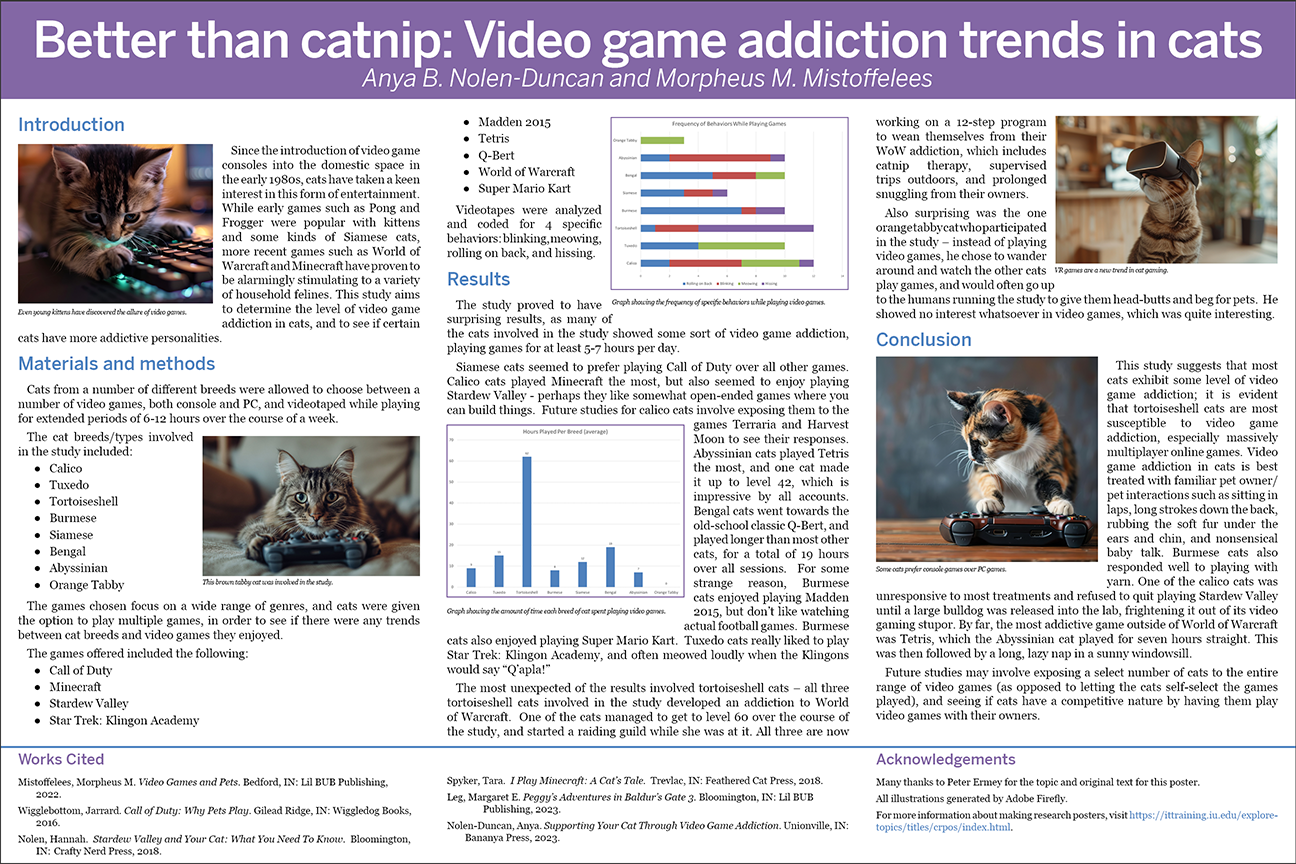 Welcome to Creating Research Posters! Chances are, you're likely here because you've been tasked with creating a research poster - either for a poster competition, a class assignment, or for presentation at a conference. Whatever your reasons for creating a research poster, Creating Research Posters is the right place to get started with poster making. If you're new to research posters, you might be thinking, "what makes up a research poster?" Research posters are typically composed of two things: text and images.
The text will likely be based on a research paper you've written previously, but the poster won't contain all the text from your paper - instead, the text of your poster will be a shortened, summarized version of your research paper.
The images for your poster can consist of photographs and illustrations that relate to your research, as well as graphs that summarize data collected during the research process.
Now that you know what your poster will consist of, let's think about how to get started making the poster. Following are some steps you can take to get started designing your poster:
First, it might be a good idea to familiarize yourself with basic design principles that will help you create an engaging poster. Incorporating principles of effective design will help make your poster look its best and also grab viewers' attention.
The next step is to gather the text and images you'll be using in your poster, so you'll have them on hand when you start the design process
Once you have your content, and a basic familiarity with design principles, sketch out a rough draft of your poster. This rough draft will be especially helpful as you brainstorm where items on your poster will likely end up.
Last, but certainly not least, you'll build your poster in the design program of your choice.
Creating Research Posters will walk you through each of these steps to help you get started creating your poster.  Let's get started by learning about the design principles that will help make an engaging research poster.