Our next task will use a slightly different technique to create an atom logo. This will consist of three ellipses on top of each other. Rather than create three separate ellipses, we will rotate and copy a single ellipse. We'll also work with changing the appearance of an object's stroke.
The finished graphic will look similar to the following: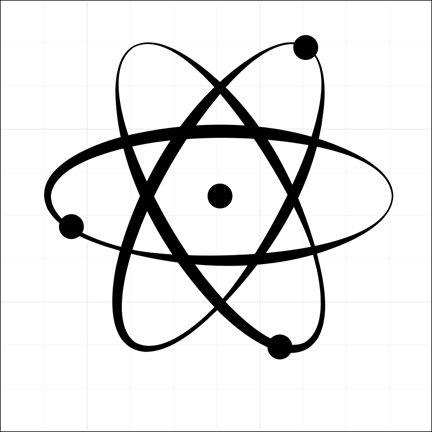 Before we get started, let's make sure nothing is selected on the artboard so we don't accidentally edit another graphic.
Step1. To deselect everything on the artboard, in the Menu bar,
Click Select, Click Deselect
Step2. Use the scroll bars at the bottom and right side of the Illustrator interface to find an empty area of the artboard to work in.
Step3. To set our Fill and Stroke colors to their defaults, on the keyboard, press:
D
Step4. Ensure the Fill swatch is selected.
Step5. To set our Fill color to None, in the Tools panel,
Click

Step6. Scroll to an empty area on the artboard, if necessary.
Step7. To activate the Ellipse tool, in the Tools panel,
Click

Step8. To begin drawing our atom shape,
Press & Drag a horizontal oval at least 1 inch wide

Step9. To change the width of the object's stroke, from the Stroke Weight drop-down box,
Click

, Click 4 pt
Step10. To vary the width of the object's stroke, in the Variable Width Profile field on the Control panel,
Click

, Click Width Profile 2
Rotating Objects
To create our atom, we need multiple copies of this oval shape.The copies will need to be rotated to get the result we want. If we were to choose the common copy and paste options, Illustrator would insert another copy of our oval onto the center of the artboard, and we'd have to manually rotate the ovals to get the result we're looking for. We'd like more control over how we create the copies of the oval, so we will use the Rotate tool to rotate and copy the oval.
Step1. Verify that the oval shape is selected.
Step2. To open the Rotate dialog box, in the Tools panel,
Double-Click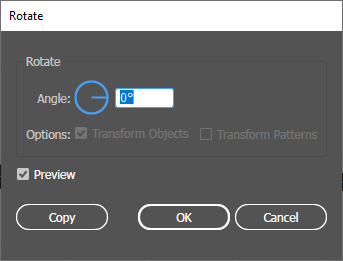 Step3. To rotate the object,
Click in the angle field, Type: 60, Click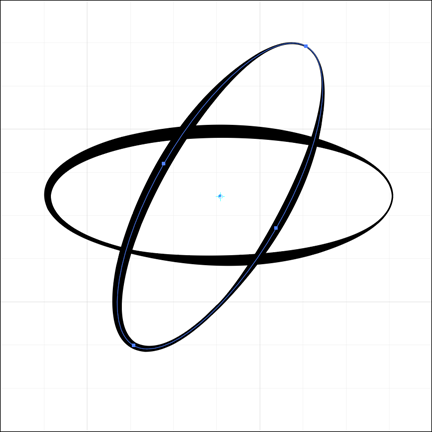 4. Repeat steps 2 and 3 with the new oval.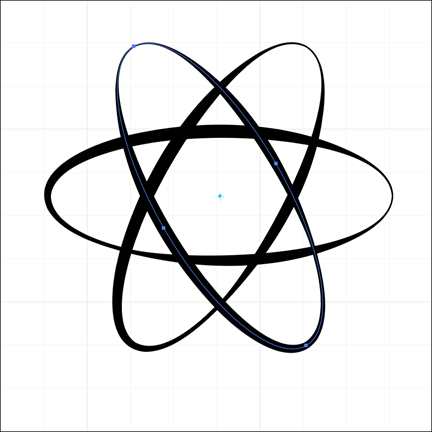 Challenge Exercise: Add More Detail
In many logos representing atoms, small circles are included to represent the electrons that would be inside of an atom. In this section, you'll add those yourself.
Step1. Use a combination of the Ellipse tool and the Selection tool to create the circles on and inside the ovals using the same technique we used on the red star.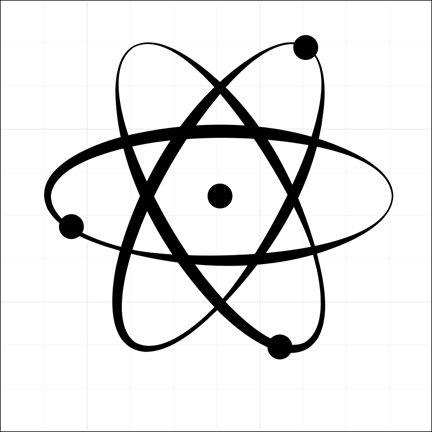 Step2. Group the shapes together.
Step3. Save the file.