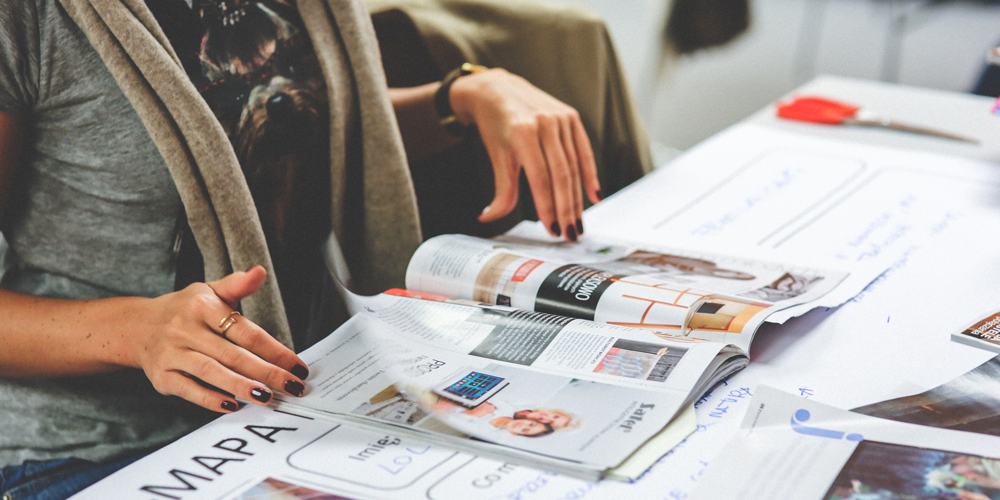 Think about what who your readers are, and what you'd like them to know.
The first step in the design process is to clarify the goal of your publication - in other words, figure out what your publication's purpose is. There are two main pieces to think about here: your audience and your message.
Audience: This is who will be reading your publication, whatever it may be. Your audience could be investors in a technology company, or people who are interested in quilting, for example. To help effectively understand your audience, try to determine the readers' age, level of education, gender, and interests. As you're getting started with brainstorming your layout, ask yourself: who am I making this for? Who is going to be reading this
Message: This is what you want to communicate to people. The message you'll be communicating will be something that's of interest to your audience. So, for the investors in a technology company, the message might be an earnings report for the quarter, while the message for the people interested in quilting might be new quilting techniques that people might be interested in. You'll want to determine whether the message will be informational or entertaining, playful or serious - and keep that in mind as you design.
Once you've determined your audience and message, you'll need to ask yourself what format will best meet the needs of your audience and message. Think about the writing style for the publication and what sorts of information will be included. Understanding the content of our publication in conjunction with the message and audience will be essential in effectively designing our publication - what exactly is going to be included as part of the message? Having the text and images for your publication on hand ahead of time, if possible, will help guide your design.
The audience and message will influence everything about your publication, from the fonts you choose to the colors you work with, even the images you include. For example, the earnings report for that technology firm will have a different look and feel than the quilting publication – the earnings report will likely be more formal, with muted colors and a businesslike feel, while the quilting publication will be more casual, and could incorporate brighter colors and exciting fonts. Our goal as designers is to keep our audience and message in mind as we craft our publication, and create something that appeals to our audience and is effective at getting our message across.
Once we've identified our audience and our message, it's time to gather some resources to help with the design process.