The video development process in Premiere Rush begins with creating a new project. A project collects all the media used in your video, such as video clips, audio files, and still images, in one place. Additionally, if you set your project to sync to Creative Cloud, you'll be able to access it on any computer you're signed into Adobe Creative Cloud on. 
Let's open Premiere Rush and create a new project, then learn how to import files we might want to use in a video project.
Starting Premiere Rush for the first time
If this is the first time you've used Premiere Rush on your computer, you'll be presented with the following screen: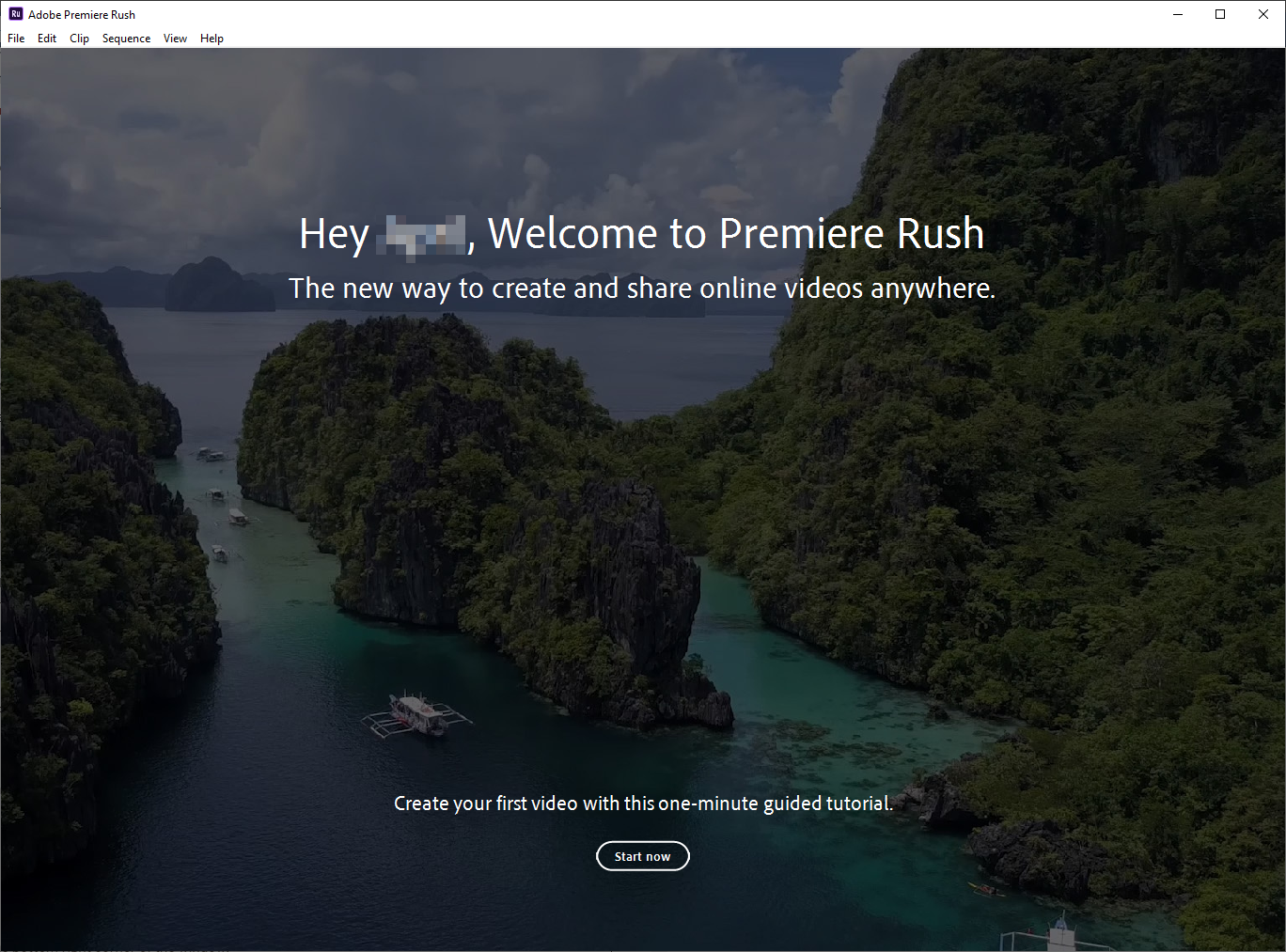 The screen welcomes us to Premiere Rush, and encourages us to work through a tutorial. Since we'll be learning Premiere Rush in-depth as part of this course, we'll start the tutorial and immediately exit out of it so we can continue with the lesson.
NOTE: If you've previously opened Premiere Rush on your computer, or the tutorial does not come up, open Premiere Rush and skip ahead to the section Creating a new project.