VLOOKUP is a function in Microsoft Excel and Google Sheets that looks for specific data in a range of cells and then returns corresponding data. For example, as demonstrated in this sample worksheet that contains student information, we could use the VLOOKUP function to return the school when the student number is entered.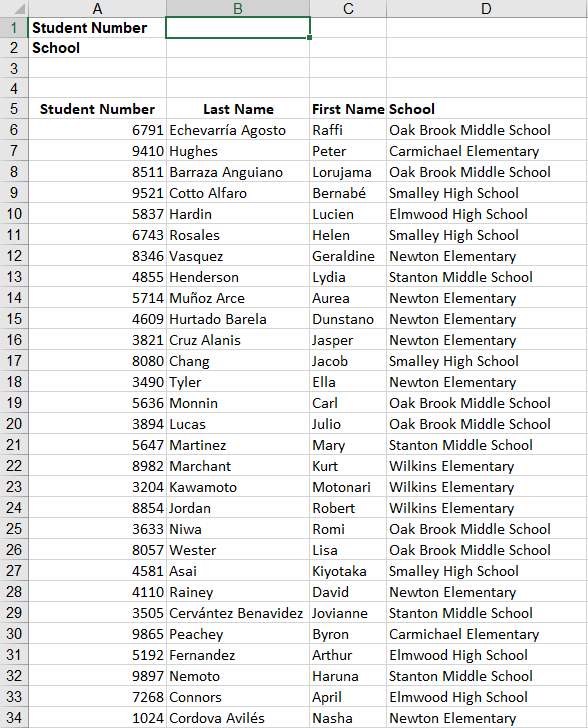 We will become familiar with the VLOOKUP syntax and then move on to entering VLOOKUP functions.
NOTE: This course will cover the VLOOKUP function in both Microsoft Excel and Google Sheets. While the VLOOKUP function works the same in both programs, there are slight variations in the interface and terminology. These differences will be described where necessary throughout the course.