Today, we will be assuming the role of a web designer for a new bicycle touring business, Get Out & Ride. You have been hired to assist in a restructuring of their web site. They have given you a basic page and it is your task to give the content meaningful structure and style. Today, we will focus on the Frequently Asked Questions page.
Let's take a look at our starting point.
Step1. Launch a web browser.
Step2. To begin opening a file, press:
Control key+o
NOTE: If you are using Internet Explorer, you will also have to Click the browse button.
Setting the Location for Opening Your File
When the dialog box opens, it lists a default location from where the file will be opened. All of our exercise files are contained in the epclass folder, located on the desktop. We'll want to change our location to this folder.
We will start at the desktop, since our exercise file folder, epclass, is located there.
Step1. To move to the desktop,
Click

Step2. To open the epclass folder,
Double-Click

Step3. To open the correct folder,
Double-Click the GOAR FAQ folder
Step4. To open our starting point file for today,
Double-Click index.html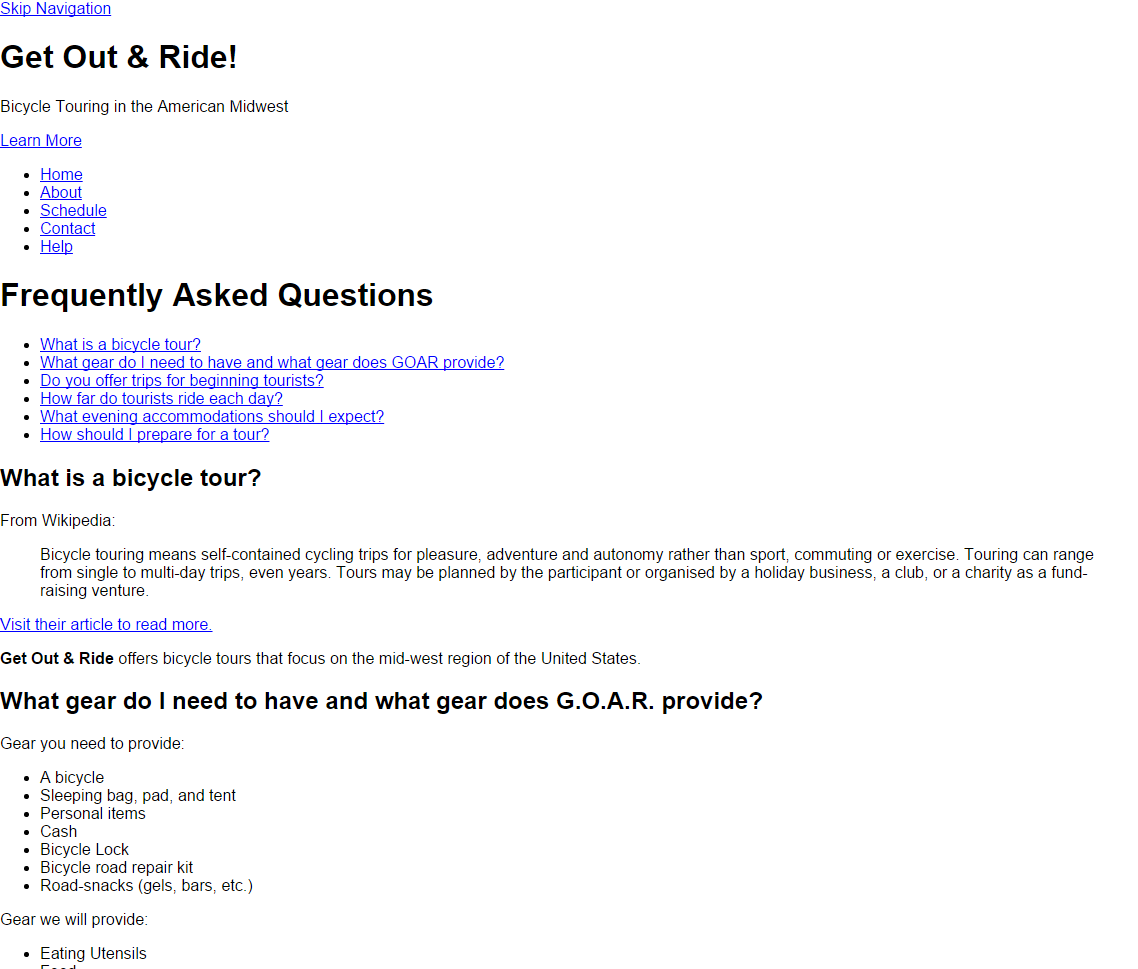 Step5. To open a new tab and begin browsing to a finalized version of our page, press:
Control key+T, Control key+O
Step6. To open finished.html,
Double-Click finished.html