If you have ever kept a paper calendar or daily planner, you have probably recorded information about upcoming milestones that you want to remember. You may have written in assignments, doctor and dental appointments, meetings, and such. Outlook's calendar allows us to do all of this and more.
With Outlook, there are basically 3 different types of entries that will appear on your calendar:
Appointments - calendar entries which do not invite another participant(s) and are entered during a specific time block; for example, a dentist appointment, lunch with a friend, time set aside to work on an important project, etc.
Meetings - calendar entries that occur after a meeting invitation has been sent or received. Meetings usually involve more than one person.
Events - day long milestones, such as birthdays, anniversaries, conferences, etc.
During the course of these materials, we will explore each type of calendar entry.
Making a New Appointment
First, we will launch Outlook and then we will make a new appointment.
Step1. Launch Outlook.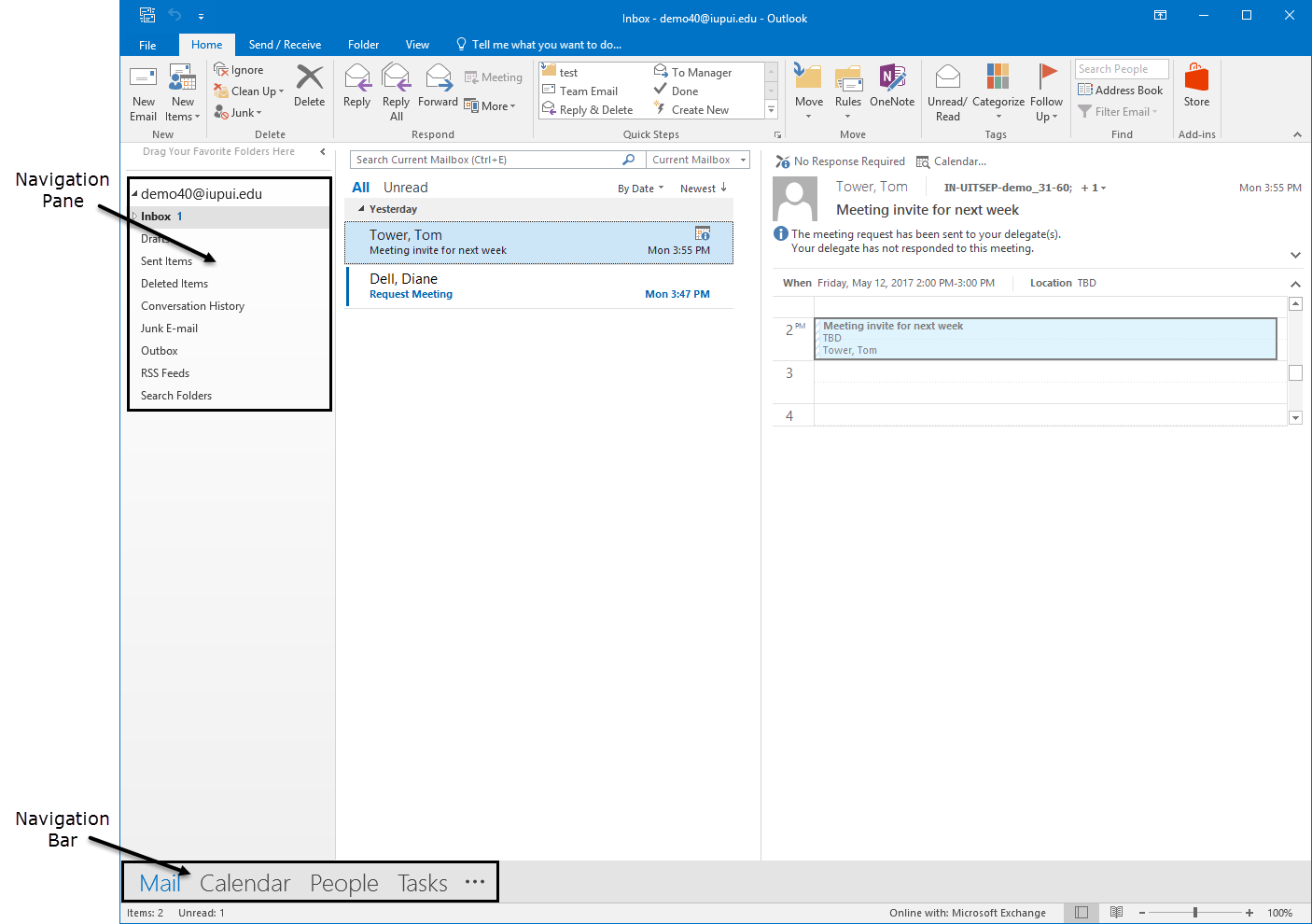 Step2. To generate a New Appointment form, in the New group, on the Ribbon,
Click

, Click Appointment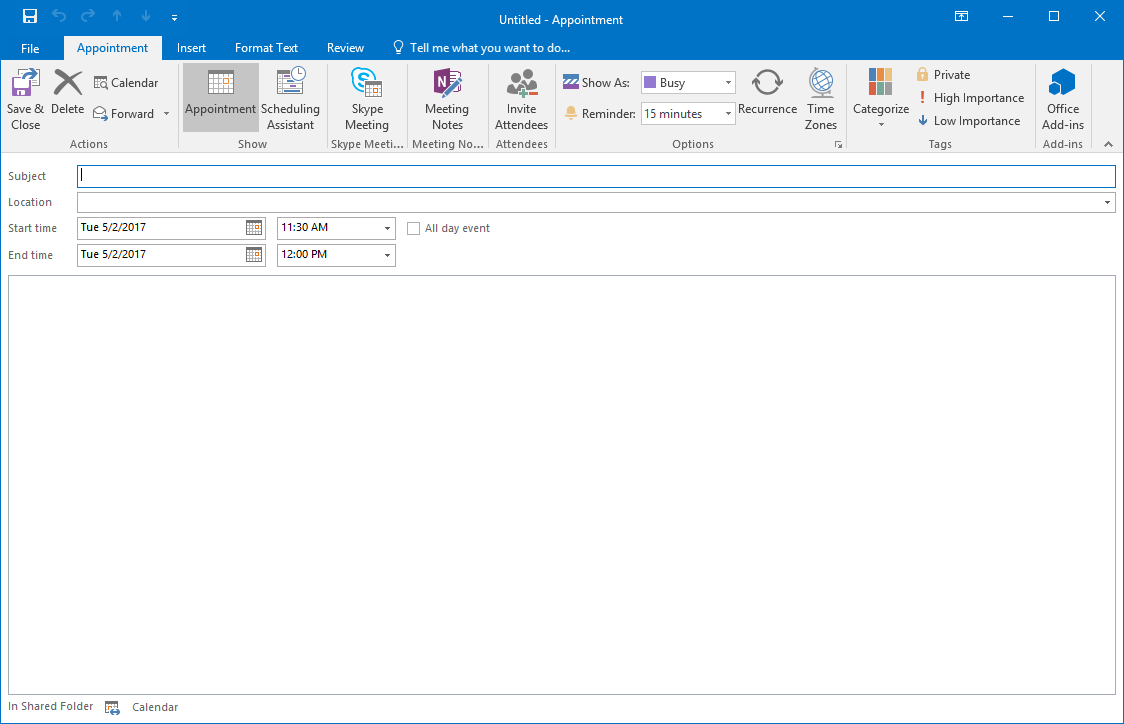 Step3. To assign a subject, in the Subject field, type:
Gallery Tour Tab key
Step4. To designate a place, in the Location field, type:
Art Gallery Tab keyTab key
Step5. To assign a time, in the Start time hour field, type:
a time that is 10 minutes from now
Step6. To save the appointment, in the Actions group,
Click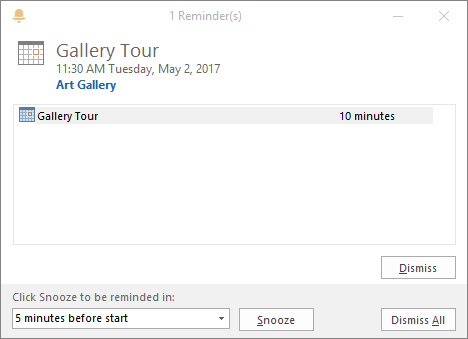 NOTE: If the reminder doesn't appear at this point, it will do so in the next few minutes.
Using Reminders
Every few minutes, Outlook monitors four specific folders for reminders: Calendar, Inbox, People, and Tasks. All of these reminders work in exactly the same way. The default 15 minute reminder can be changed or reminders can be turned off. Later in the materials, we will view a video that shows us how to do this.
For each reminder we receive, we can highlight the item and choose from the following options:
Dismiss - The reminder does not appear again.
Dismiss All - Dismisses all visible reminders; none will appear again.
Snooze - The same reminder will appear again in the time that is specified in the Snooze Time field. This works just like the snooze feature on an alarm clock.
Since the appointment time is near, we will dismiss the reminder.
Step1. To dismiss the reminder,
Click

Working with the Calendar's 1-Day View
Let's use a different method to add a new appointment to our calendar. We will add the appointment directly in the desired time slot.
Step1. To view the Outlook calendar, from the Navigation Bar,
Click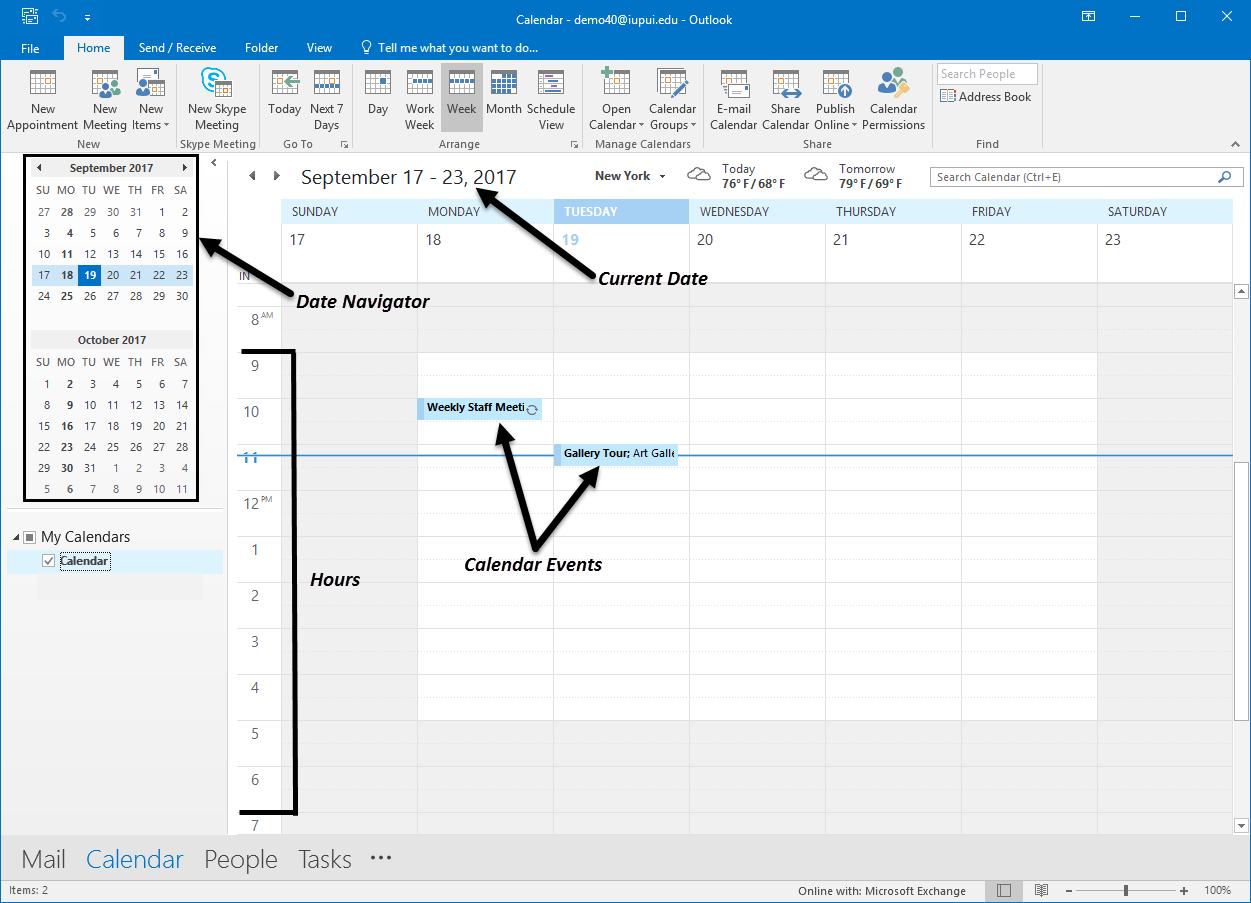 Step2. To see the 1-Day view, in the Arrange group, if necessary,
Click

Step3. To view the 1-day timeline for tomorrow, in the Date Navigator,
Clickthe next weekday's date
Step4. To start adding the appointment, in the Central Viewing area,
Press & Drag from 12:00 pm to 1:00 pm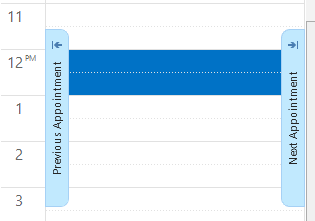 Step5. To assign a subject, type:
Lunch with Abby Enter
Making an Appointment from a Message
In Outlook, it is easy to create an appointment from an email message in a simple press-and-drag action.
Moving an Appointment
Outlook makes it easy to move appointments. It isn't necessary to delete and then go through the process of setting up the appointment a second time. Instead, we can simply press and drag appointments to where they need to be on the calendar.
Using the Show Time as Field
In Outlook we can designate time as Free, Busy, Tentative, or Out of Office. There is a slim vertical bar on the far left side of any scheduled time slot. This bar displays a fill color to designate the appropriate status.