As mentioned previously, the first project we'll be working on focuses on editing some photos of a friend's dog, Angelica. Let's take a look at the first image we'll be working with, Angelica Bubbles.jpg.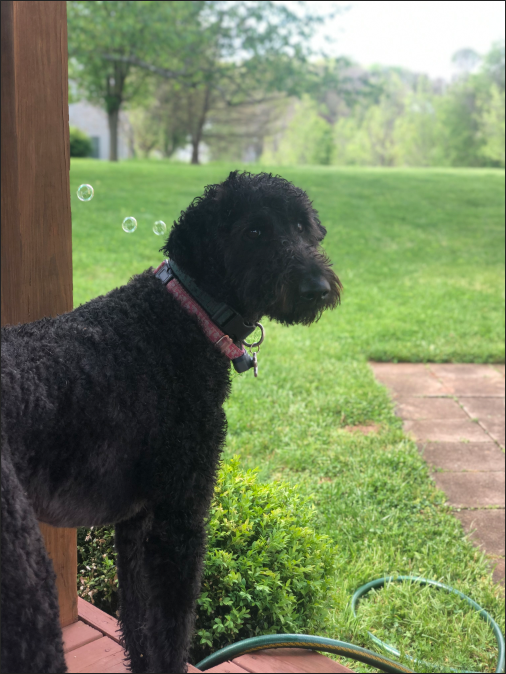 There are a few things that could be fixed in this image — for example, we might want to crop the image so the garden hose isn't visible. Additionally, we might want to remove the bubbles from the image and fix the patch of dead grass in the background. We can easily do these tasks in Photoshop.
Let's start out by cropping the image so the focus is more on Angelica. After that, we'll fix the other issues present in the image.