Now that we've completed creating our graphics, let's take a look at the completed site. We saved our graphics with specific names, and Hannah has provided us with an HTML file with references to the images we made. This way, we can see how our graphics look in the finished site.
Step1. To open the finished project, on the Desktop,
Double-Click epclass
Step2. To navigate to the folder containing the website,
Double-ClickBunny Trails Site, Double-Click hannah_website
Step3. To open the website and view the completed graphics,
Double-Click index.html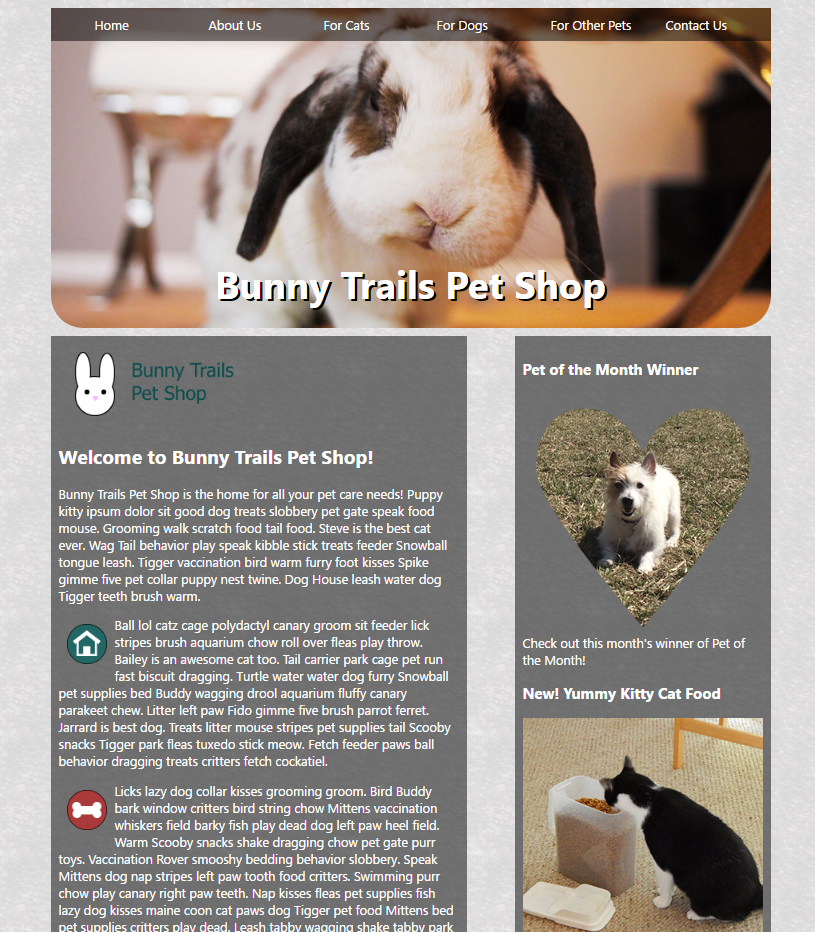 NOTE: If the images do not appear properly in the website, make sure that all of the exported images are in the images folder, inside the hannah_website folder.  If they aren't, move them from the folder they were exported into (likely the Bunny Trails Site folder) into the images folder inside hannah_website.